We believe that innovation is inspired by vision. Our vision is heaven on earth and our mission is to release the creativity of heaven into the marketplace.
We are an agency of creatives, developers, digital marketers and brand strategists. We partner with innovative and transcendent brands that are building new models, championing culture, transforming communities, and leading their industries.
What is the eternal ROI of your organization?
We're looking for world changing companies.
The Creative Blueprint™ Approach
Our clients are massive visionaries with audacious goals, and what they need is an agency that understands how to move their ideas from inception to execution.

Our Creative BlueprintTM guides our clients through the process, focusing on the core building blocks of a successful strategy so that we can engineer a scalable foundation for future growth.
Discover
Understand the playing field
We'll take you through discovering your audience segments, value propositions, customer journeys, business model and company vision.
Research
Determine unknowns and confirm assumptions
In the research phase we will hold stakeholder interviews, conduct a market survey, create a competitive audit and a media audit.
Define
Give exact clarity to findings and ensure they are highly practical and usable
Together we will define your brand framework, messaging framework, create a user experience map and buyer journey. Then, we will analyze all touch points and define key opportunities for impact.
Express
Campaign development and execution
We will propose names, logos, visual identity, website as well as create a go to market campaign: digital and traditional marketing, PR, events, influencer outreach, content strategy and promotion.
We execute strategies for maximum impact.
Brand Strategy
Brand Identity
Digital Marketing (SEO, PPC, Paid Social, Remarketing)
High-End Print Collateral
Email Marketing
Landing Page Optimization
Visual Strategy (photography and video)
Website Design and Development
Analytics and Conversion Tracking
"Nike doesn't want to make products for everyone—they want to make products for champions."
Simon Sinek
We are revivalists, creating a culture of abundance and limitless thinking, where the boldest of hopes, dreams and visions are fostered and encouraged. Pneuma33 Creative is a platform for world changers.
We believe that God is the source of all creativity and our mission is to release that creativity into the marketplace.
We exist to transform culture, and we position brands to lead the world across all spheres of society.
Art is a personal act of courage, something one human does that creates change in another.
James Kramer
Principal, CEO
James aligns brands with business strategy to accelerate growth and influence. He believes Christians should be leading culture and transforming nations by accessing heaven's creativity. He and his beautiful bride, Anna, co-founded Pneuma33 Creative.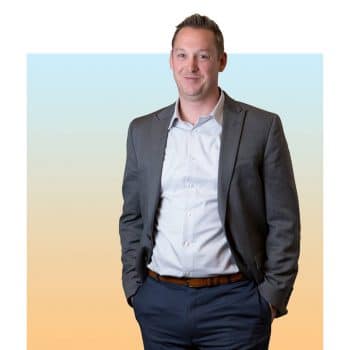 Anna Kramer
PRINCIPAL, CCO
Anna works with global partners across all industries and spheres innovating creative campaigns that drive cultural renaissance. She is editor-in-chief of World Changer Magazine, showcasing the mobilizing stories of transformational leaders worldwide. Anna and her husband, James, live in the beautiful Pacific Northwest.
After a career with touch points in Silicon Valley, Washington D.C., London and Stockholm, including GRiD Systems Corporation, Tandy Corporation, Research Institute of America, Simon, his wife and three children settled in beautiful Bend in 2005. He's always eager to meet challenges and intuitively pursues strategic ways to improve processes and make things happen. When not at work, Simon can be found behind a soundboard for his church's worship team or listening to one of his more than 7,000 records.
Amy Williams
Senior Graphic Designer
Meet the force of elegance and excellence in artistry at Pneuma33. Amy not only excels at capturing vision and making it look good, but she also doubles as a strategic mind, and brings nine years of experience in graphic design to the table. Her love for creativity extends into her printmaking, playing cello, and seeking out mountains.
Nicholas Coleman
Director of Digital Marketing
Nick has worked in both fortune 500 settings as well as traditional ad agencies leading, creating and implementing strategies for large scale accounts exceeding $5M. Our director of digital marketing hails from sunny Southern California. He is a proud father of three and husband of 18 years.
Dan Moses
Digital Marketing Manager
Dan credits his most valuable education to the process of trial and error that came with owning his own online business, which involved building and executing website launches for clients within traffic generation niches online. He brings 18 years of internet and digital marketing experience to Pneuma33. He's a family man—a devoted husband and a father of five with a strong love for God and his colleagues.
Keith Monaghan
UX Designer
A natural problem-solver, Keith is passionate about communicating with clients and connecting solutions with the opportunities at hand. He believes we haven't begun to see the ways we can use technology to build meaningful communities. His care for people, coupled with an extraordinary determination and work ethic, make Keith a tremendous ally to your vision.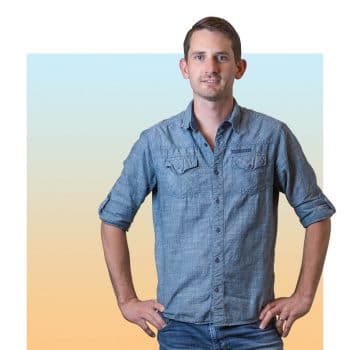 Ray Grau
Web Service Manager
With more than a decade of experience as a web developer and designer, Ray has worked with a number of clients in a wide range of industries. Ray loves taking a project's vision and implementing it into something tangible for the client. When Ray is not in front of a computer he loves spending time with his wife and their three amazing kids.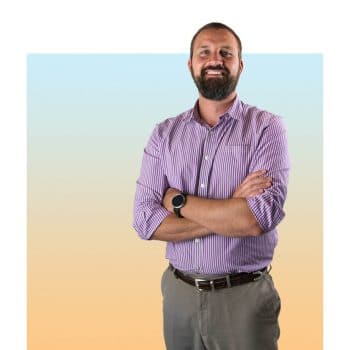 Pneuma33 Creative is a founding member and partner of a growing coalition of creative, development, media, digital and communication agencies worldwide.
How The Federation got started.
Collaboration is the new norm.
200 agencies driving a culture transformation.
Drawn together for mobilization.
Reveal your secret sauce.
Going above and beyond as a federation.
The worldwide influence of a unified coalition.
If you want to go fast, go alone. If you want to go far, go together.
African proverb