Digital Marketing Case Study
Background
Kollective is a technology firm which provides state of the art enterprise video streaming services to numerous Fortune 500 companies. As a client, Kollective Technologies, formerly worked with an agency which charged based on the volume of money spent in their advertising accounts. By routinely bumping up the cost and creating an illusion of steady growth Kollective was mislead in regards to their advertising results.
When we met them, they had been working with 12 different agencies, all implementing their own strategies. After consulting with our team, they expressed a strong desire to work with one agency that took a more strategic, holistic and integrity filled approach with a strong focus on both the quality and quantity of leads generated. They wanted an agency that would seek out unique LinkedIn and Google AdWords opportunities to help them not only meet, but exceed their goals.
Challenge
Take two websites with completely different audiences and messages with the goal of merging them into one cohesive website. We were faced with the challenge of creating one message that would suit both audiences and attack a high volume of quality leads.
Results
We were able to reduce their cost per acquisition (CPA) by 50 percent within 90 days and another 300 percent 6 months later, while increasing the number of monthly leads generated from 30 to over 400.
Below are some key statistics for a recent month.
Impressions
5,154,157
Clicks/Month
63,092
Avg. CPC
$0.11
Conversion Rate
0.64%
Total Online Leads
403
Increased leads by
403%
within 90 days
Reduced cost per acquisition from
$117 to $31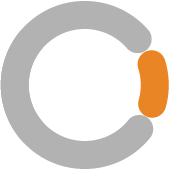 Increased organic traffic by
79%
within six months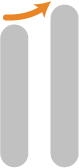 Solution
Through our Creative Blueprint process, we were able to understand their highly technical product and sophisticated business model. They, in turn, gained incredible clarity on their target audience.
Based on our findings, Pneuma33 was able to create a clear and fluid messaging framework that spoke to both audiences. We were able to refine and enhance the account by researching and familiarizing ourselves with every aspect of incoming traffic. Our vital research determined the best possible times to display ads on both, mobile and desktop.
Additionally, by measuring the varying audiences and their results, we were able to refine our advertising protocols. With the success of our messaging framework research, we were able to place the best content, images and messaging in front of the appropriate audiences.