Digital Marketing Case Study
Background
Triumph Business Capital is an invoice factoring company that specializes in helping companies in various industries convert their accounts receivables into cash.
Frustrated by their previous agency, they turned to Pneuma33 to produce quality leads and higher ROI. Triumph expressed a deep desire to partner with an agency that exhibited proven results, stability, and a high standard of excellence.
Challenge
Analyze all of their paid (digital advertising) accounts and revamp their approach to not only attract new clients, but also retain their existing clients while challenging competitors with budgets ten times larger than their own.
Secondly, successfully tackle the challenge of increasing online brand impressions through SEO best practices.
Increased leads by
43%
within 90 days
Reduced cost per acquisition from
$490 to $102
within 90 days (reduced 79%)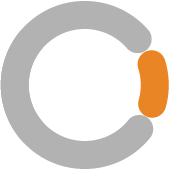 Increased organic traffic by
16%
within six months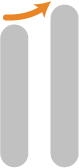 Solution
We were able to refine and enhance the accounts using the art of strategic bid optimizations. After working with targeted nuances, we were able to restructure their paid accounts with highly targeted display ads and search campaigns.
Additionally, we retargeted and reshaped campaigns tailored around their customer journeys. By performing A/B testing on numerous custom designed landing pages, we were able to pinpoint the exact messaging and lead capture strategy to maximize their paid accounts.
Lastly, we developed a customized SEO strategy built on targeting highly selective keywords and content.